It's been a typical February day here in Ottawa. The sun is shining so brightly and some of the ice is melting but the air is freezing cold and it's certainly not spring time here just yet. 
So, I'll be finishing up some fun, super soft scarves while I embrace the cold and accept where I live lols!
I've got a black, cotton Saori prewound warp with four Malabrigo Mechita merino singles yarns, each with a different speckled colour. I wind two colours onto my shuttle to get an amazing gradient!  So, this project isn't exacxtly inline with the Saori way of weaving, but I'm gradually getting closer to it! One day I'll break my need to overly plan every single thread and it will be joyous lols!
The scarves will be availble for sale once they're done. 
I'm weaving them on my two shaft Saori loom and I have to say I'm loving how easy and enjoyable it is! It makes my weaving heart so happy. I began my weaving career working on huge, not very beginner friendly, production compudobby looms. I both love and appreciate those looms but have since sold them to embrace this simpler option. They fit better with my slow living, slow fashion kind fo life style. Saori looms are very accessible which also makes my heart happy. I'm hoping to one day have a couple and use them to teach intro to weaving lessons on.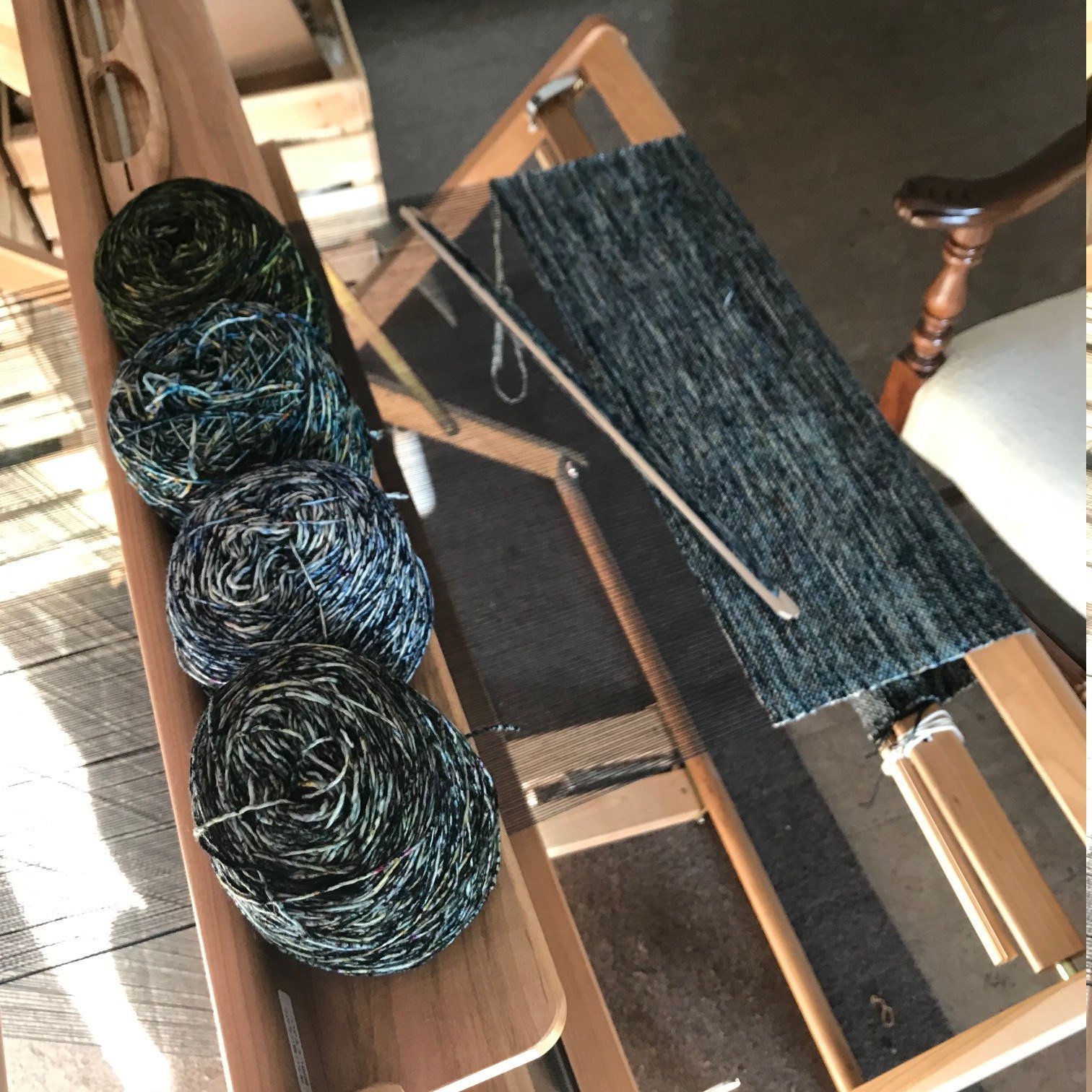 Inspiration for my colour choice above came from this Scottish landscape: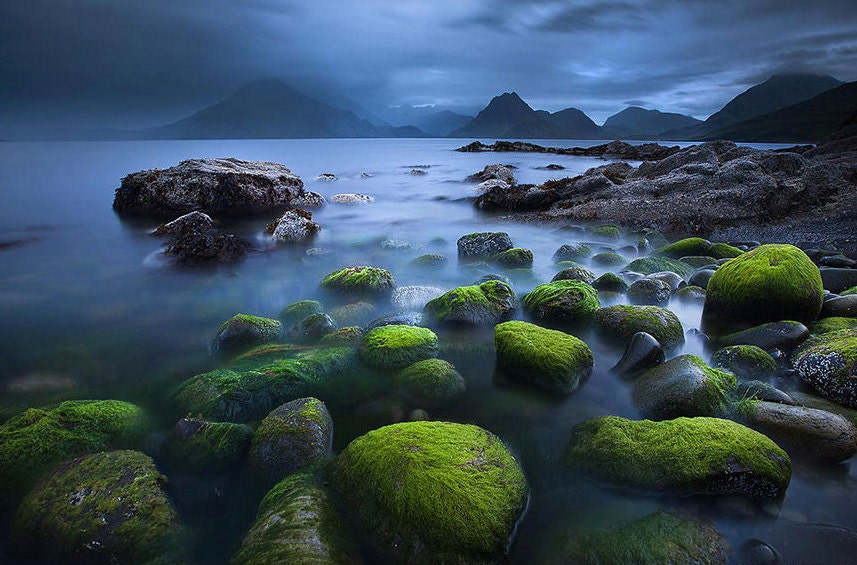 (Photo credit to Cainpascoe.com.au)
Wefts for the other scarves: